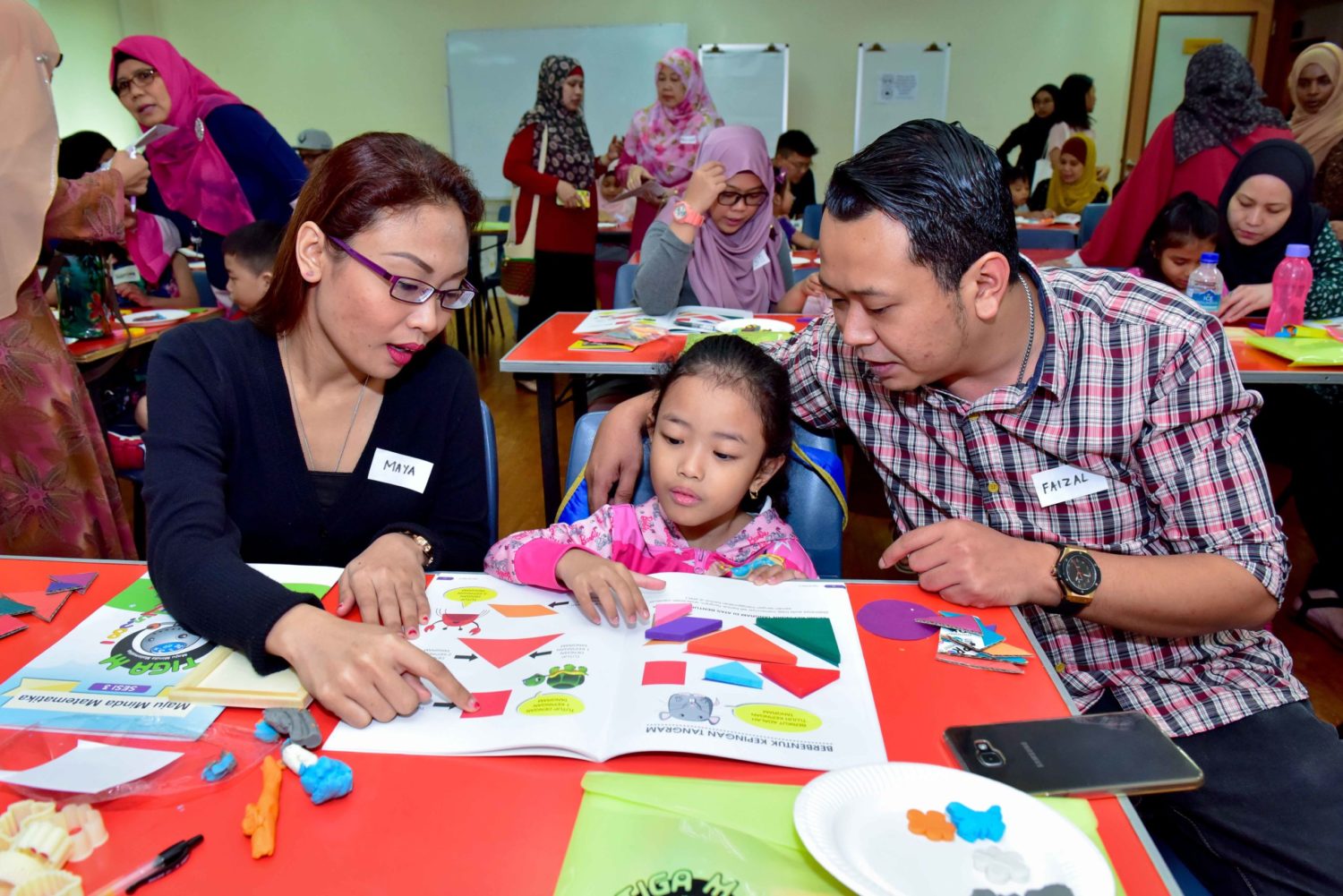 Piloted in 2018, KelasMateMatika@CC (KMM@CC) is targeted at parents with preschool children aged 4 to 6 years old. The workshops and activities conducted throughout the lesson aim to empower parents with Mediation Learning Experience (MLE) skills so that they are more confident to teach their children in learning the basic numeracy concepts. Parent participants are guided by qualified trainers and facilitators on applying the appropriate MLE techniques in their child's learning.
Formerly known as MajuMindaMatematika (Tiga M) , KMM@CC is a flagship programme under Focus Area 1 by M³ – MENDAKI, the Islamic Religious Council of Singapore (MUIS) and the People's Association Malay Activity Executive Committees Council  (MESRA) – and supported by the Temasek Foundation.
Complying with safety measures, MENDAKI introduced eKMM@CC in August 2020 so the programme continues to be accessible to the community despite the restrictions of COVID-19. The online classes conducted via Zoom complemented the limited physical KMM@CC sessions in Phase 2 of the safe re-opening last year.
Click below to find out more about KMM@CC and eKMM.
Click here to register for KMM@CC