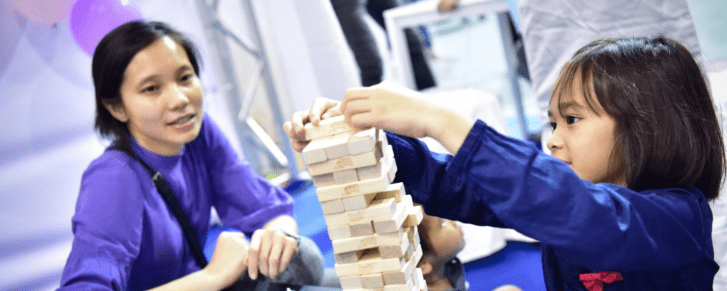 PlayFest targets families with preschool going children especially for those aged 0 to 6 years old. It aims to encourage Mediated Learning through Play, and empower parents with Mediated Learning Experience (MLE) knowledge. This knowledge is organised into 5 factors: Reciprocity, Intentionality, Meaning, Transcendence and Competence.
To generate awareness on the importance of play and its role in the holistic development of children and foster social inclusion among young children.
To advocate and empower parents with play-based approach in learning through sharing of Mediated Learning Experience (MLE) techniques.
To develop early critical thinking and reasoning skills and nurture makers Mind-set among early learners.
To provide ideas in setting up a stimulating and appropriate learning environment at home.