The Parents' Guide To…Series was introduced in 2020 to provide continuous engagement with parents amidst the COVID-19 pandemic. Branded as a series of online talks specifically for parents of primary and secondary school children, the series aims to empower and equip parents with the knowledge and skills relevant to the educational and holistic development of their children. Past topics include academic-based skills such as identifying children's different learning styles as well as practical tips and strategies to excel in the PSLE.
Register for the July 2022 session!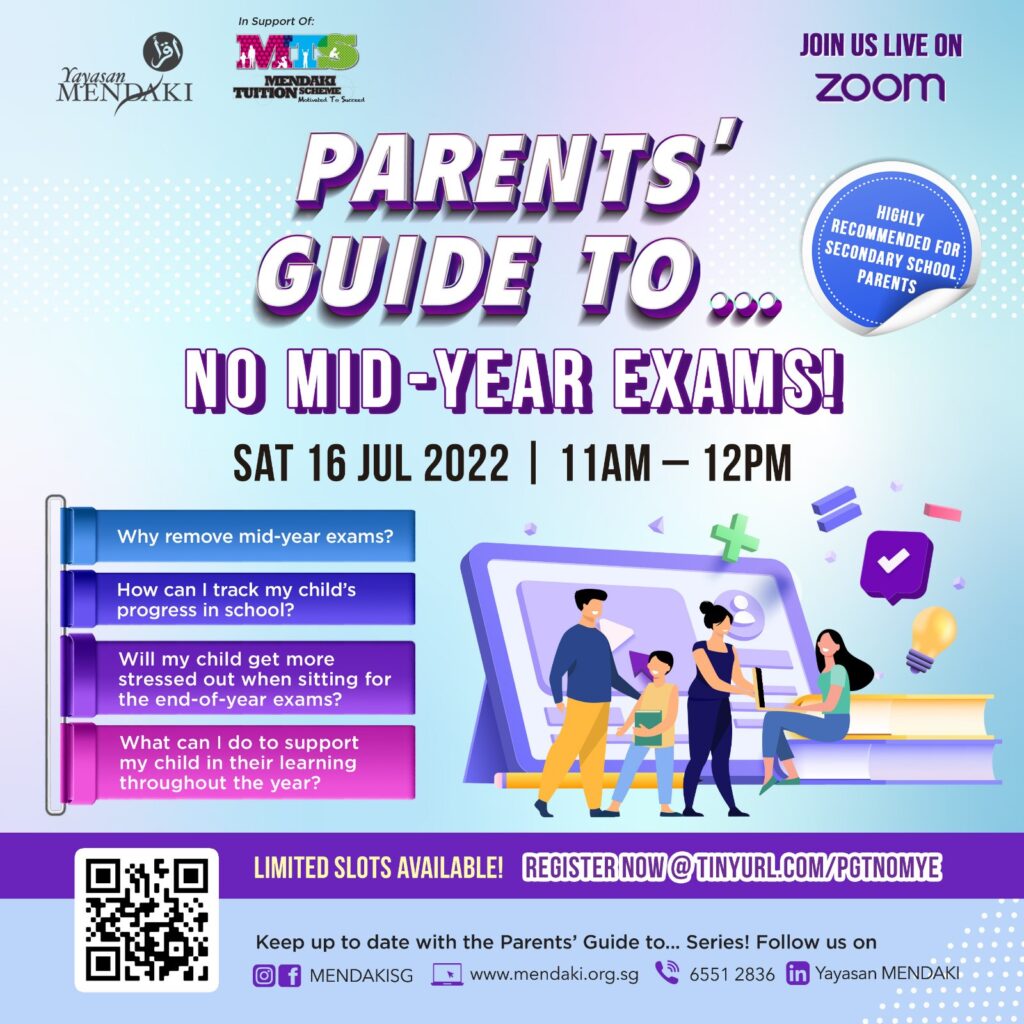 Learn to track and support your child's learning progress as well as manage their expectation and stress at the Parents' Guide To… No Mid-Year Exams! session.