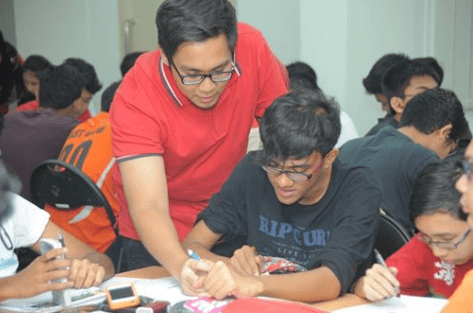 The programme aims to provide a conducive environment for Malay/Muslim students to complete their school work. Together with community partners such as the community centres and mosques, the MENDAKI Homework Café aims to reach out and extend academic support and/or assistance to needy Malay/Muslim students.
The scheme is open to primary and secondary students. It covers the English and Mathematics subjects. Registration is open. Application forms are available at the respective centres.
Eligibility Criteria
Muslim Singapore Citizen or Singapore Permanent Resident;
The family's net monthly household income* is not exceeding $1,800, or the net monthly per capita income is not exceeding $450; OR is currently a recipient of the Ministry Of Education Financial Assistance Scheme (MOE FAS)
Full-time student attending a Government School, Government Aided School, Autonomous School, Independent School and Madrasahs.
Must not be attending tuition at any one of MENDAKI's tuition programmes or any other tuition programmes supported by MENDAKI such as Self-Help Groups (SHG) tuition programmes, and community tuition programmes run by  RCs/CCs.
*Net monthly household income refers to the basic salary, excluding overtime pay, commissions, other allowances and one-twelfth of annual bonuses.
MENDAKI Homework Café Centres
Partners
Date & Time of sessions
Levels Offered
Address
Contact Number
Al-Islah Mosque
Every Tue & Thur,
5.30pm-7pm
P1-Sec 5
30 Punggol Field, Singapore 828812
63125174
Maarof Mosque
Every Tue & Thur,
5.30pm-8pm
P4-Sec 3
20 Jurong West Street 26, Singapore 648125
65155033
Marine Terrace Breeze RC
Every Fri,
7.30pm-9pm
P1-P6
Blk 20 Marine Terrace #01-124, Singapore 440020
64937353
Marine Terrace Haven RC
Every Tue,
7.30pm-9pm
 
Blk 54 Marine Terrace #01-23, Singapore 440054
64937353
Vibrance @ Yishun
Every Tue & Thur,
3.30pm-5pm
All P1-P6
(open to non-Malay/Muslims as well)
Blk 145 Yishun Street 11 #01-41, 760145
66035516