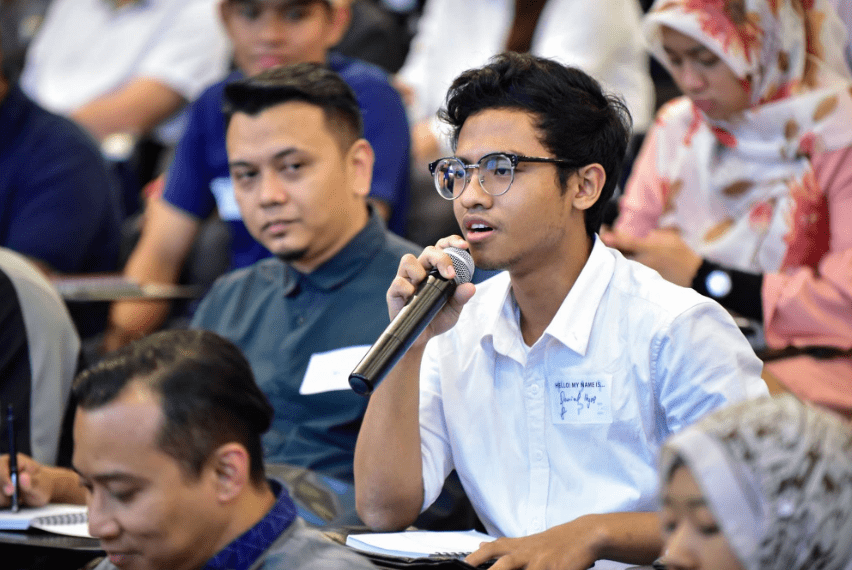 MENDAKI's Student Network is open to all Malay/Muslim students from the various Institutes of Higher Learning (IHL). The objective of this Network is to cultivate civic participation and inspire our next generation to be active and contributing citizens. We aim to support and journey with the students by providing them with:
Workshops to build competencies for the future economy
Platform to develop their leadership skills through student-initiated projects
Space to ideate and bring to fruition community projects
Connections to professionals and industry experts
Opportunities to build their portfolio through befriending
Volunteer
Join us to build a Community of Success by volunteering to be a Mentor in our Empowerment Programme @ ITE. Mentors will be required to commit for at least 9-months and will receive training and resources before deployment. Those who volunteer will:
Connect with other like-minded peers
Be mentored by Professionals on education and career-related matters
Hone your communications and facilitation skills
Build rapport through team-building activities
Outstanding befrienders will also be recognised in MENDAKI's annual Volunteer Appreciation event.
For further enquiries, please click here to contact us.