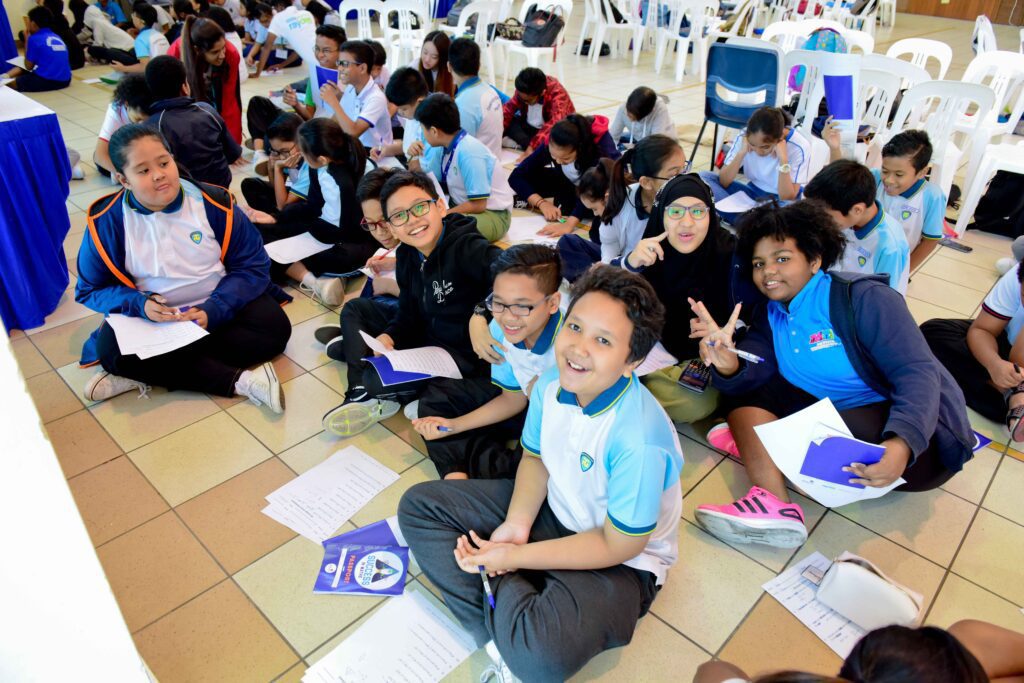 Success in PSLE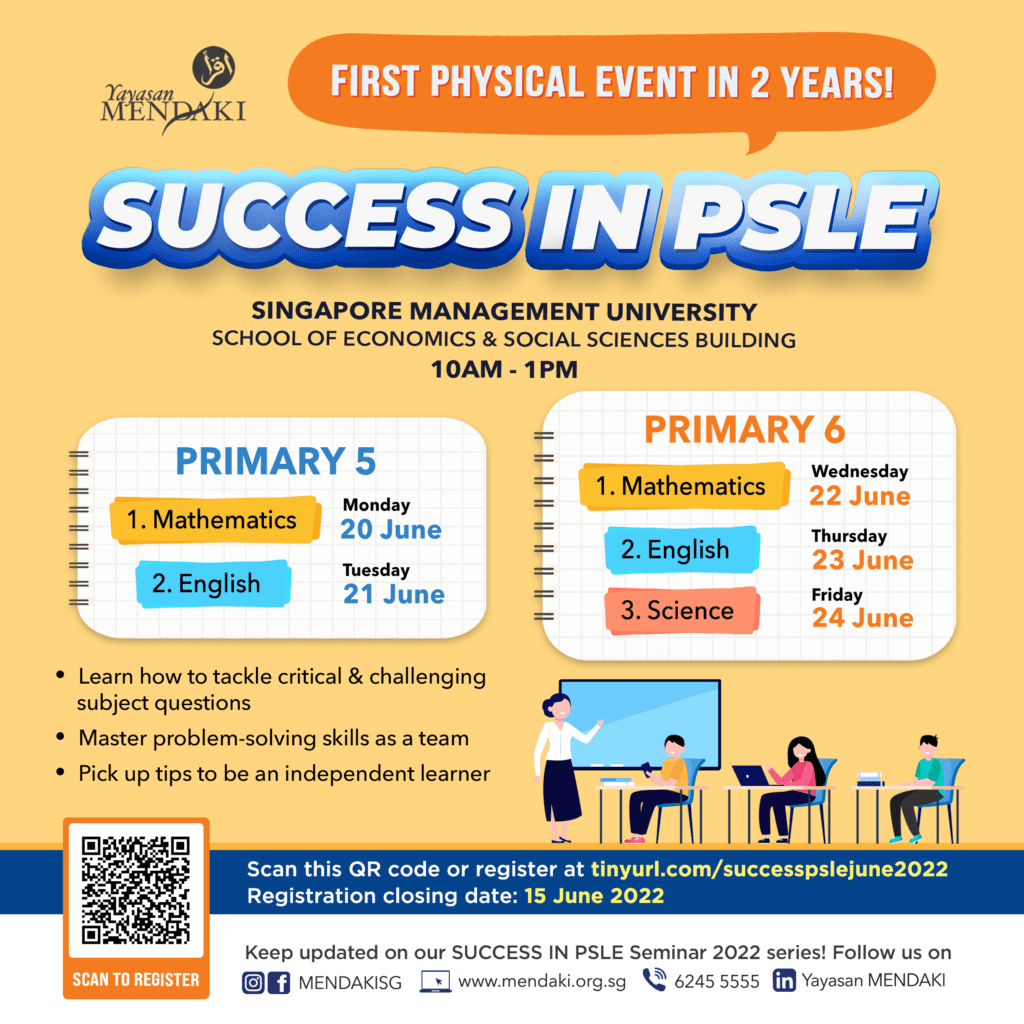 Register your child in MENDAKI's annual Success in PSLE Seminars! Participants will learn how to tackle critical and challenging subject questions in English Language, Mathematics and Science, master problem-solving skills as a team, manage their time during examination, and pick up tips to be an independent learner.
The seminars are open to Primary 5 and 6 students from 20 to 24 Jun 2022, 10am to 12pm, at the Singapore Management University (SMU). Register via tinyurl.com/successpslejune2022 by 15 Jun 2022.
Register for Success in PSLE here!
Brunch with MENDAKI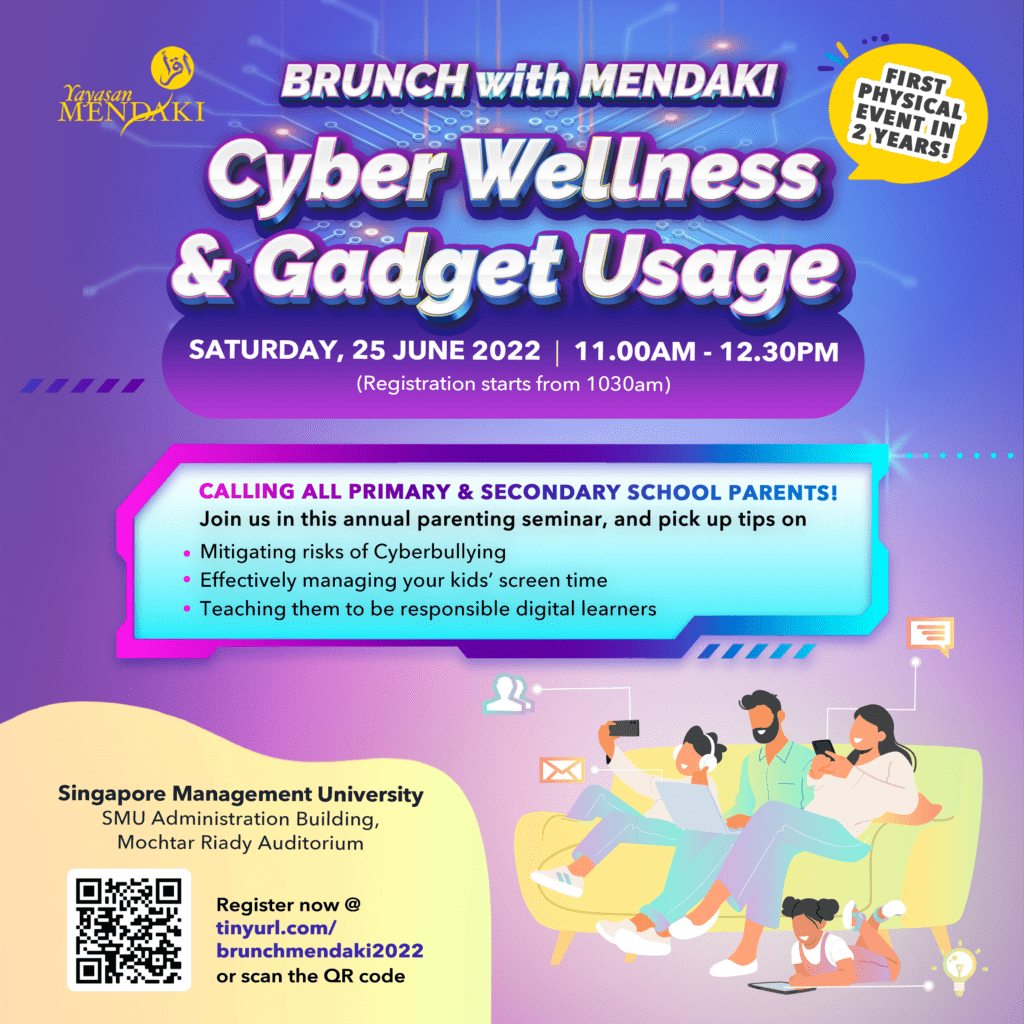 Themed "Cyber Wellness & Gadget Usage", Brunch with MENDAKI is back with its first physical event in two years! Held on 25 Jun 2022 from 11am to 12.30pm at SMU, parents will learn how to mitigate risks of cyberbullying, effectively manage their child's screen time, and teach them to be responsible digital learners.
Be sure to come prepared with questions for our panellists consisting of Dr Wan Rizal Wan Zakariah, Member of Parliament for Jalan Besar GRC; Associate Professor Dr Elmie Nekmat, Department of Communications and New Media at National University of Singapore; and Mr Hendriawan Selamat, Senior Specialist at Guidance Branch, Ministry of Education.
Register via tinyurl.com/brunchmendaki2022 by 17 Jun 2022.